It All Started in A Barn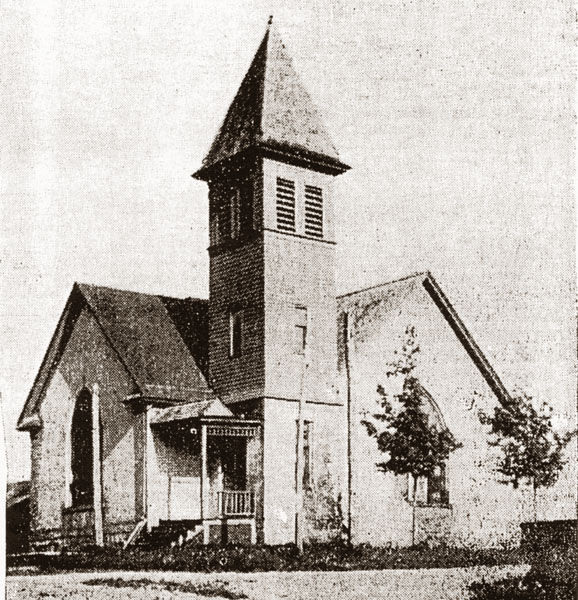 It was 1767, and a spiritual renewal movement—the Great Awakening—was sweeping through the colonies. Back then, Christians would gather in what they called "Great Meetings." These were lively events. Hundreds of people from all over might spend several days hearing a string of stirring speakers. Isaac Long hosted a Great Meeting at his big barn in Lancaster, Pa. Martin Boehm, a Mennonite preacher, told his story of becoming a Christian and a minister. It deeply moved William Otterbein, a German Reformed pastor. Otterbein left his seat, embraced Boehm, and said loud enough for everyone to hear, "Wir sind bruder." (Oh—we spoke German back then.) Otterbein's words meant, "We are brethren."
Out of this revival movement came a new denomination (the first formed in the United States) which took its name from Otterbein's words: United Brethren in Christ. Gaines Church is a part of the worldwide group called "United Brethren In Christ Church."
Gaines Church's Beginnings
In the beginning Gaines Church was a part of the "Gaines Circuit," a rotation of traveling preachers, speaking every two weeks at each church on the "circuit." The roads were poor and there was much travel by horseback. Caledonia Village had not yet been started and Alaska was just becoming a thriving town.
In 1867, the first church structure was erected at the site of the present building. The land cost $31.50. The auditorium cost $2,760.00 and was dedicated during the pastorate of Rev. G. S. Lake.
In September, 2008, Gaines Church celebrated 150 years of ministry and looks forward to many more amazing years of God's faithfulness.